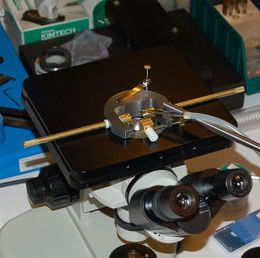 Hypertriton, Inc is a Canadian research and development company. We publish free open-source software to serve the public, developer and business markets. We also manufacture specialty parts & systems, electronics, analytical instruments, components and materials for research.
Our Lab / Shop is situated close to the ElectronTubeStore.com warehouse. Our ElectronTubeStore.com service stocks electronic parts, connectors, electrical hardware and a wide variety of high-purity metals in all shapes and sizes.
Now located in the heart of Manhattan in New York, our IT service Csoft.net has been in continuous operation since 1997. Csoft.net provides a wide range of hosting services on secure (centralized), multiply-redundant arrays of dedicated BSD servers.
If you have any inquiries, please don't hesitate to contact us at tech@ or sales@ (fastest service).